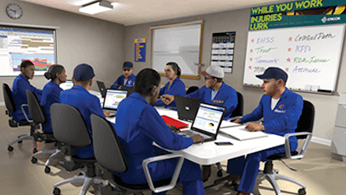 From phased and gated project development through project execution and completion, EMCOR Industrial Services companies provide professional, timely, and creative solutions for each project management challenge that arises.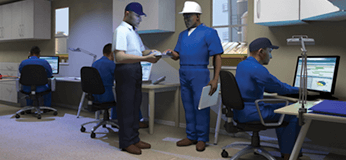 As each projects' requirements differ, and support sought by our clients vary greatly, our role is designed to ensure client expectations and goals are executed timely and professionally.
We contribute the greatest value when consulted early during the initial planning stage to understand the work scope, schedule, and project goals. Our expertise and experience increase understanding for critical project issues, structure participant alignment and enhance execution strategies for project success. Project planning and controls increase probabilities for achieving environmental, health, safety, mechanical integrity, reliability, schedule, and budgetary goals.
Our project management and control services include:
Complete Support of Phased/Gated Project Development and Execution
Constructability Reviews
Budgeting and planning at each phase of the project
Earned Value Management, including schedule development, scheduling and schedule update
Risk assessment, management and mitigation
Establishing, quantifying and tracking project Key Performance Indicators (KPI's)
Logistics planning and support
Document control
Material management and expediting
Cost estimation, cost engineering/control, value engineering
Cost tracking and control
Scope detailing, planning, budgeting, scheduling and tracking
Change management support
Subcontractor management
Project Management and Control Benefits:
Risk Reduction
Cost Reduction
Reduced Process Downtime
Improved Worker Tool-time
Reduced Stress for Project Leadership and Workers
Improved Mechanical Integrity and Reliability
Operational Efficiency
Effective Communications
Optimized Organization
Improved Change Response Time
Integrity of Information needed for Change Solution Decisions